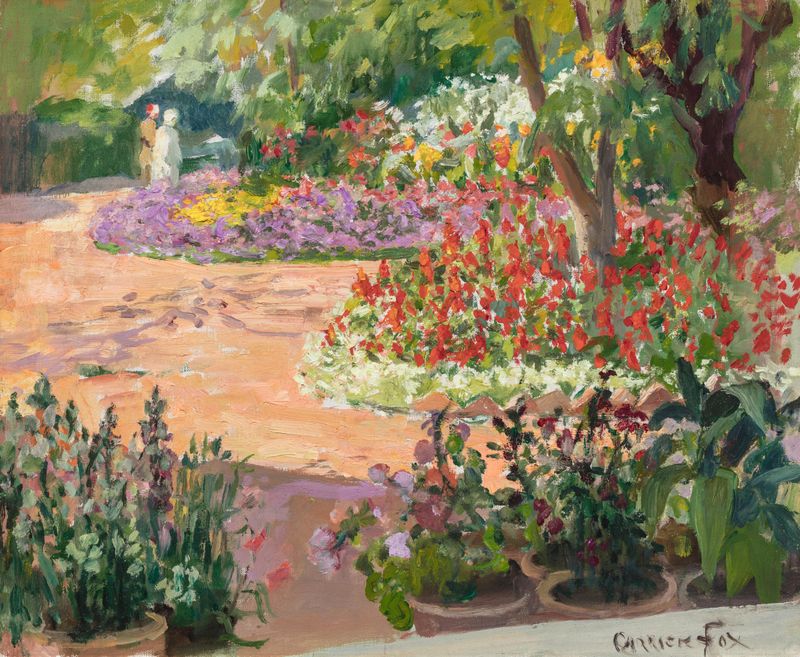 By using moment one of Kant's Judgment of the beautiful, I hope you will see this art work as beautiful. Originally, I had a different paint by Ethel Carrick Fox but I was unable to find a source.
The above source, linked, is comparing two of Ethel's painting, one of her earlier works to one of her later works. The article claims that Ethel captures a sense of movement in her work.
Moment 1 of the judgement of taste requires the viewer to look at the work of art aesthetically. I asked my self what kind of pleasure, or displeasure, do I feel? I came to the conclusion that I feel the "feeling of life" as Kant calls it.
With the first step of this moment completed now I look to the second step. Am I disinterested in the subject matter? I absolute loathe being outside, though there are moments where I can appreciate nature's beauty. Kant writes that in order to satiety this step "we wish only to know if this mere representation of the object is accompanied in me with satisfaction, however indifferent I may be as regards the existence of the object of this representation" (Kant 282). I reached the conclusion that I hold this piece of art with disinterest.
The next step in this moment of judgement is determining if my feeling of satisfaction can not be mistaken for gratification. Kant hold the two in very different regards and only satisfaction is a pure feeling. If my feelings are because of gratification I would not be making a judgment of taste.
A critic might claim that the brush strokes are not precise, or clean. This argument would call for the representation to be 100% accurate in order for the representation to pass moment one. However, moment one is about feelings within the observer and if you are eyeing details with such a critical nature than you are not reflecting on your feelings.